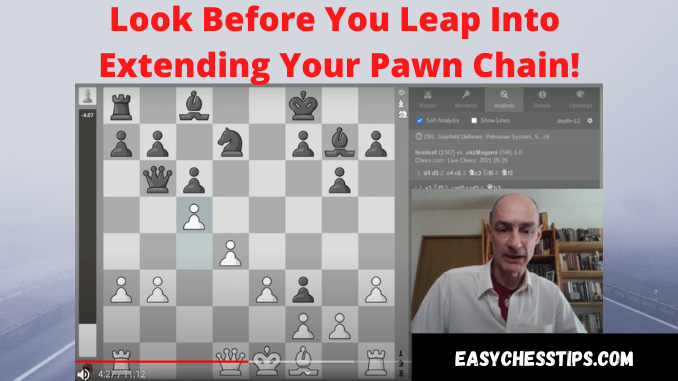 Beware of casually extending your pawn chain to "usher away" your opponent's queen!
Here's what happened in an online rapid game I played against my regular opponent. All I can say is that none of my opening errors were punished by my opponent, so the #pubchessbluffer bluffed his way through to victory!
I was White and opened with 1.d4:
d4 d5
c4 c6
Nc3 Nf6
Nf3 [my usual move here, if I follow John Watson's repertoire, is 4. e3] g6
Bg5 Bg7
e3 0-0
h3 Qb6
b3 Ne4
Nxe4 dxe4
Bxe7? exf3
Bxf8 Kxf8
a3? Nd7?
c5?? Qc7? [White extends his pawn chain and Black misses a game-winning opportunity.]
Here's the situation after 13. c5??
Can you find the best move for Black after 13. c5?
Continue Reading